After careful preparation as agreed at the preliminary site visit, on June 18-22nd, 2021, VNU-CEA in collaboration with Vietnam Maritime University organized the Actual Site Visit to assess the quality of the above 04 study programs, namely Information Technology, Business Administration, Industrial Automation Engineering and Environmental Engineering.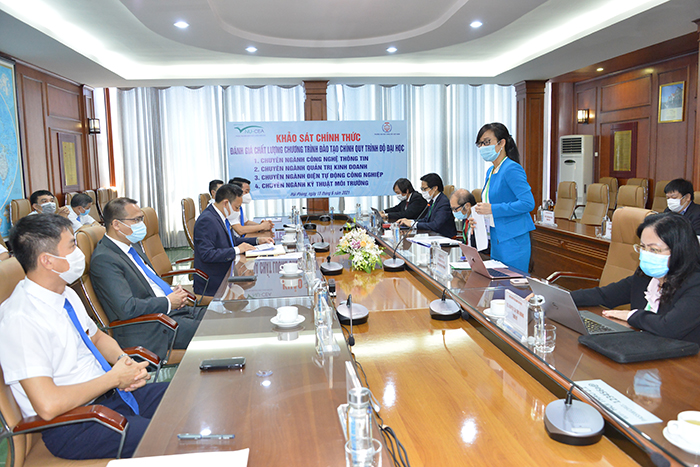 Dr. Ta Thi Thu Hien - Standing Vice Director of VNU-CEA spoke at the Opening Ceremony of Actual Site Visit
Assoc. Prof. Dr. Pham Xuan Duong - Rector of Vietnam Maritime University spoke
The Assessment Team whom leader was Prof.Dr. Banh Tien Long has carried out professional activities such as: checking documents and evidence, inspecting facilities, working conditions, library, laboratories, ect, interviewing stakeholders, working with the university's leaders.
In the context of the Covid-19 pandemic, VNU-CEA has increased the use of online evidence and has arranged online interviews with students, alumni, employers, lecturers…. The implementation of online interviews was coordinated and supported by the University, the procedures are closely guided, referenced from the AUN-QA procedures to authenticate assessment activities with reality and objectivity and ensure safety in preventing Covid-19.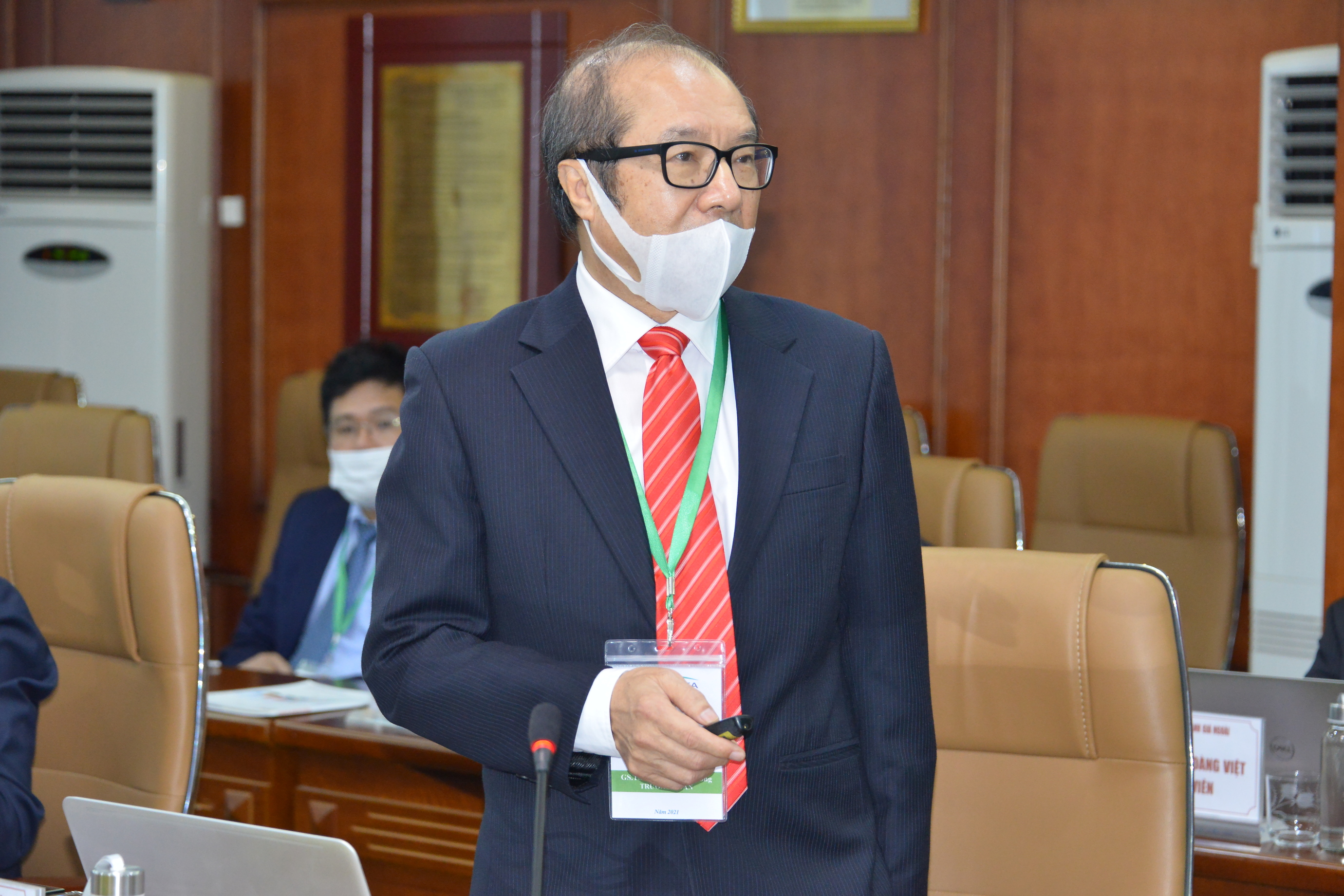 Prof. Sci.Dr. Banh Tien Long - Assessment Team Leader presented the external assessment report of 04 programs
At the closing ceremony of the Actual Site Visit held on June 22nd, 2021, Prof.Dr. Banh Tien Long and Assessment Team Members presented the preliminary results and findings of the external assessment report of 04 programs of Vietnam Maritime University. This report also gives important recommendations for the University and faculties to overcome the shortcomings to improve the quality of the 04 training programs accredited.
Some photos of the Actual Site Visit: