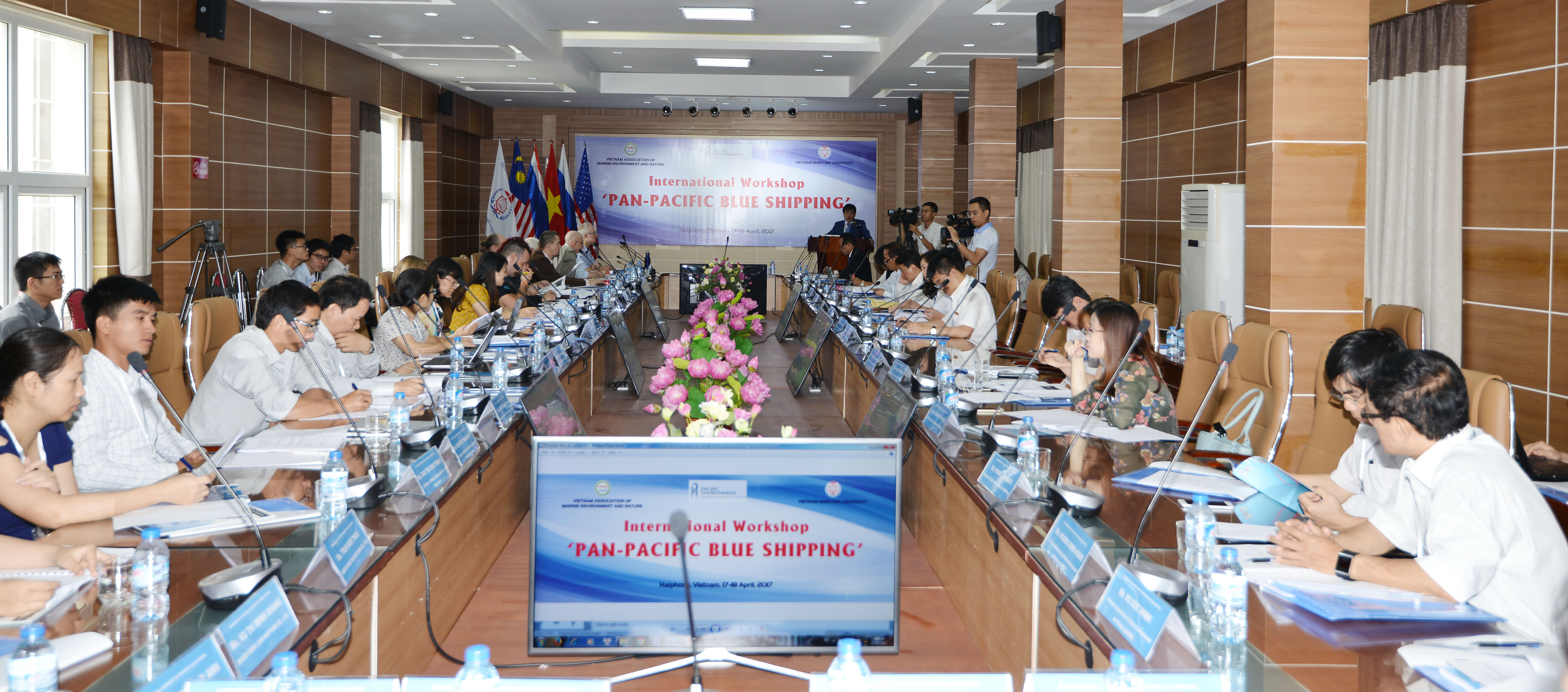 Adopted at 11:30 on April 18th, 2017
Shipping traffic in the South East Asia region is increasing, causing environmental degradation of valuable marine environments, reflected by regional declines in mangroves, corals, sea grasses, and key marine species and resources. Without reform and transition to green measures/practices, the situation could worsen. Measures can and must now be taken to mitigate the industry's environmental harms. The workshop attendees recommend South East Asia shipping regulators and relevant stakeholders to:
- Use protected area designations such as Particularly Sensitive Sea Areas (PSSAs) to protect Ecologically or Biologically Significant Sea Areas (EBSAs)
- Enable a gradual transition away from heavy fuel oil toward cleaner fuel sources;
- Facilitate the maritime safety and security to contribute to the environment protection of the region, and therefore to help protecting EBSAs;
- Provide protection from vessel-based pollution, including through the ratification and implementation of relevant international conventions and development of a regional ballast water management plan;
- Reduce the risk of catastrophic incidents and oil spill disasters by putting in place routing measures and traffic separation schemes;
- Target transnational organized crime syndicates using the maritime sector to smuggle endangered species by, for example, using existing legal frameworks, improving legislation where required and increasing law enforcement; and  
- Take measures to eliminate plastic waste disposal into marine environments.
We ask the shipping industry to understand:
- To work together with governments, scientists, and environmentalists to develop and to put into place voluntary measures that address the industry's impact to the environment,
And we ask that maritime scientists and environmentalists, with the support of governments:
- Foster a more complete scientific understanding of the threats posed to marine environments by shipping, including new areas of concern for the region such as strikes and disturbance of marine mammals, and
- Work at local, national, regional, and International Maritime Organization scales, and in cooperation with colleagues in regions where approaches to environmentally-responsible shipping are further along, to collaboratively advance the global cause of clean and environmentally-safe shipping.