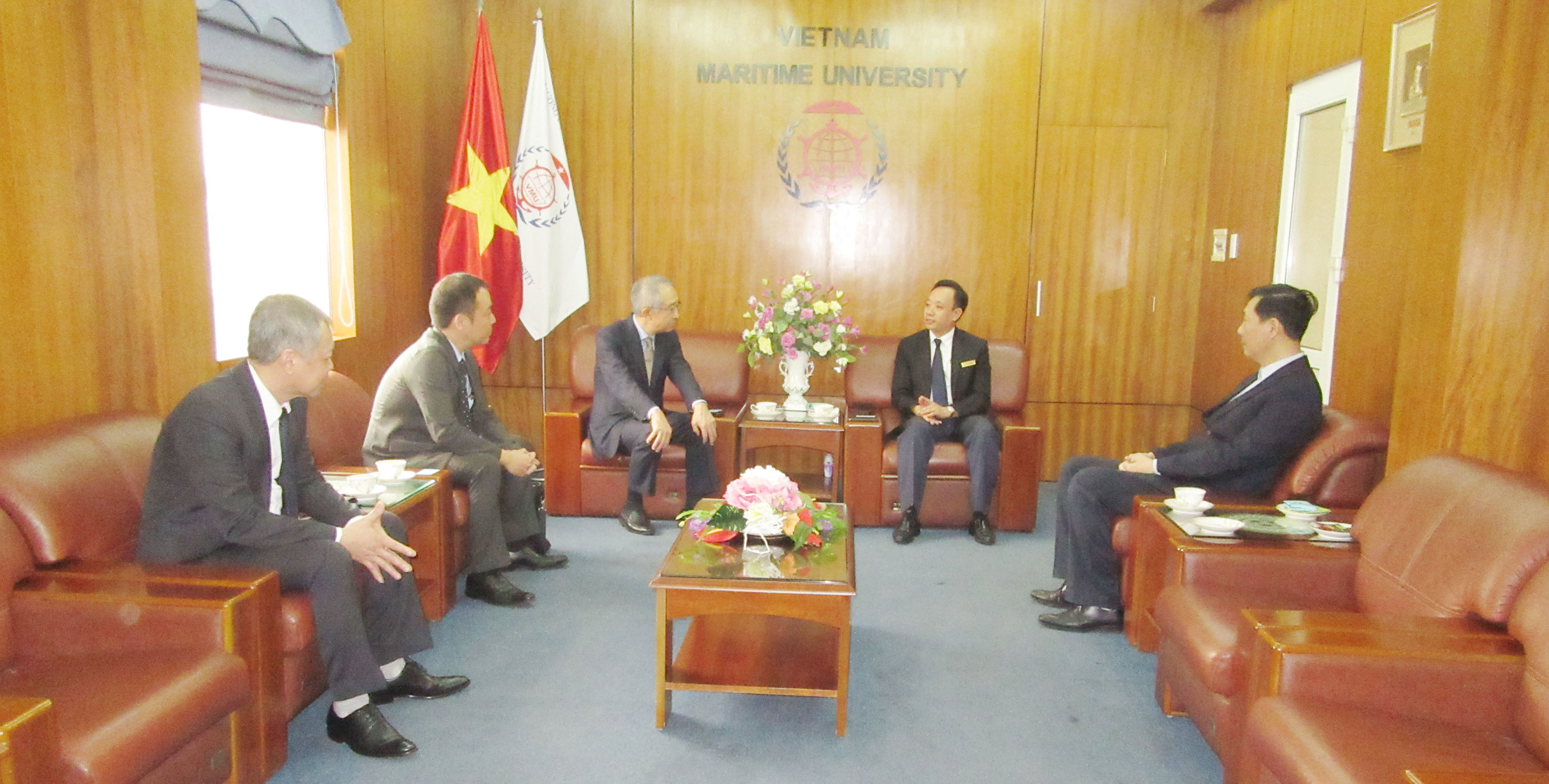 In the morning of March 14st 2019, the delegation of JX Ocean Co., Ltd led by Shinji Inaba, Representative Director visited and worked at Vietnam Maritime University.
Attending the meeting were Ass.Prof., Dr. Pham Xuan Duong – Acting President, the representatives of VICMAC, Ltd. and Department of International Relation.
JX Ocean Co., Ltd is an ocean-going company, born by the merger of JX Tanker Company Limited and JX Shipping Co., Ltd. in April 2014. With a high level of expertise and efficiency, which have been cultivated by the former 2 companies, we have been responsible for the marine transportation of JXTG Group, one of leading Japan's comprehensive business group handling energy, resources, and materials. Furthermore, we have contributed to marine transportation both domestically and internationally by providing high-quality service.
At the meeting, the two sides reviewed the friendship and cooperation for many years in the shipping fields, exchange of seamen. JX Ocean Company were considered as one of the potential partners of the University. Mr. Shinji Inaba, Representative Director thanked for warmly welcoming from the University and hoped that this relationship will be developed in the future.