International cooperation is a one of VMU's greatest strengths. Currently, VMU is working cooperatively with more than 100 institutes, universities, and organizations worldwide, particularly those from Australia, Belgium,  Canada,  Denmark,  England, Finland,  France, Germany, Japan, the Netherlands, Norway, Sweden, and the USA.  Cooperation with Asian nations such as Cambodia, China, India, Laos, Malaysia,  the Philippines, Singapore, Thailand, Taiwan, etc. has been diversified and developed.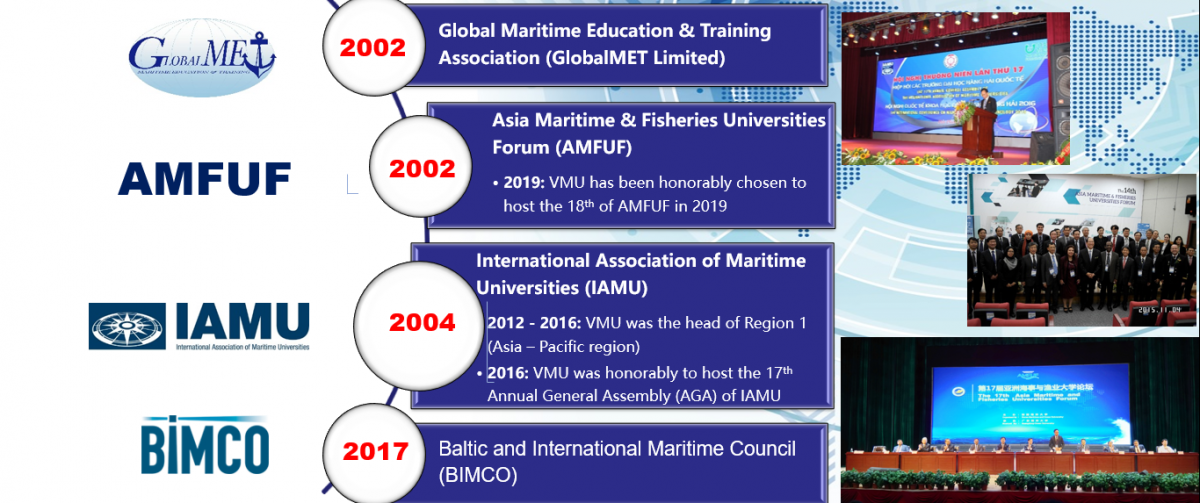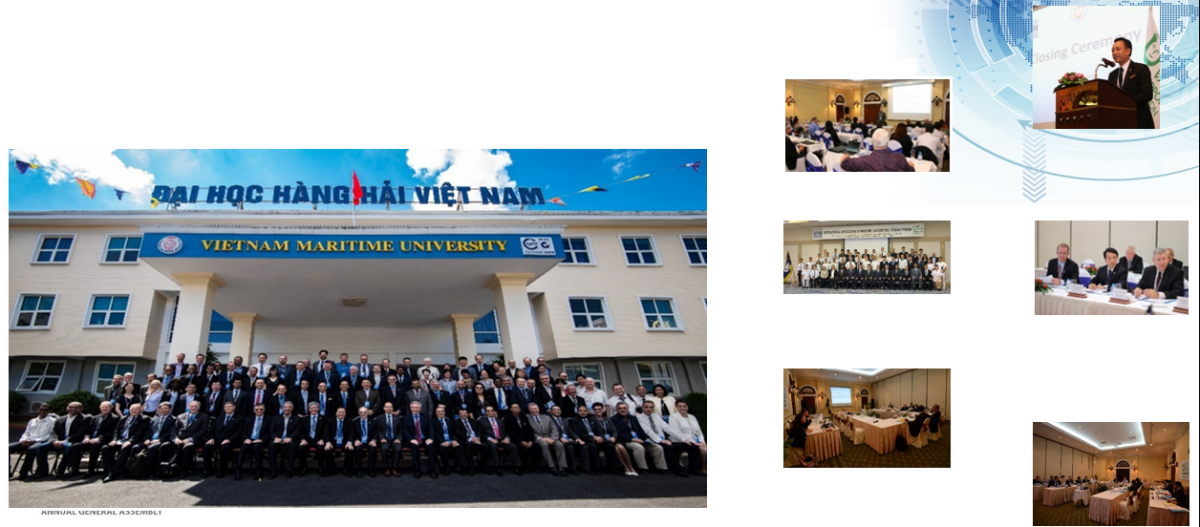 The Vietnam Maritime University has been organized International Conferences such as: The 17th Annual General Assembly (AGA) of International Association of Maritime University (IAMU); The conference of Asia Maritime and Fisheries Universities Forum; International Conference on Pan-Pacific Blue Shipping, etc.


Cooperation with many Universities of Advanced countries for carrying out the Advanced program and International Exchange programs for both of students and lecturers

The Vietnam Maritime University has signed over 100 MOUs/MOAs with more than 50 Institutions and Enterprise all around the world


- Currently, there are more than 60 foreign students from Lao, Cambodia, Africa countries, South Korea, are studying at 05 English-taught majors and 39 others majors of Vietnam Maritime University.
- In every Semester, the Vietnam Maritime University also sent students to South Korea, Denmark, Taiwan as exchange students