International cooperation is a one of VMU's greatest strengths. Currently, VMU is working cooperatively with more than 100 institutes, universities, and organizations worldwide, particularly those from Australia, Belgium,  Canada,  Denmark,  England, Finland,  France, Germany, Japan, the Netherlands, Norway, Sweden, and the USA.  Cooperation with Asian nations such as Cambodia, China, India, Laos, Malaysia,  the Philippines, Singapore, Thailand, Taiwan, etc. has been diversified and developed.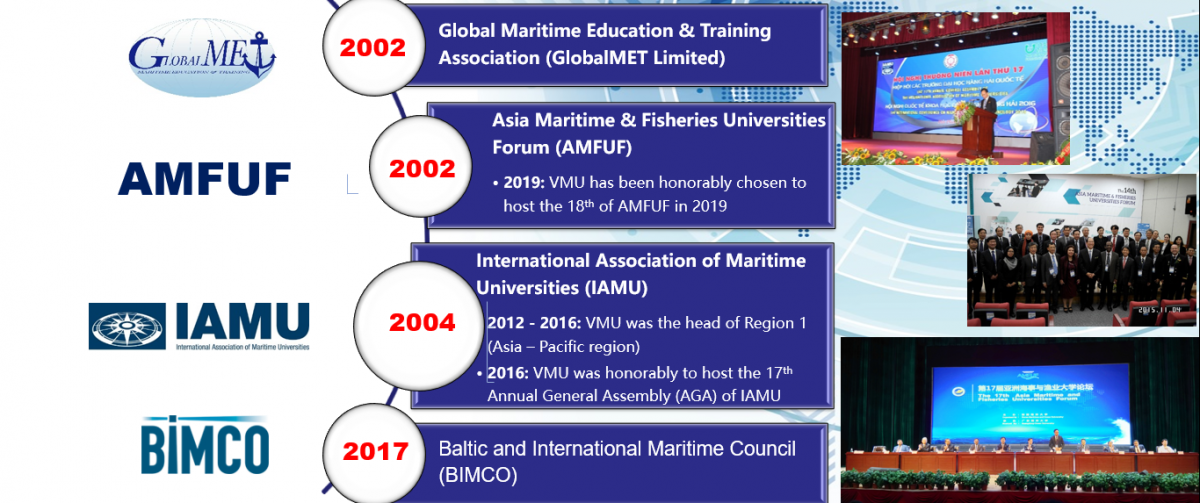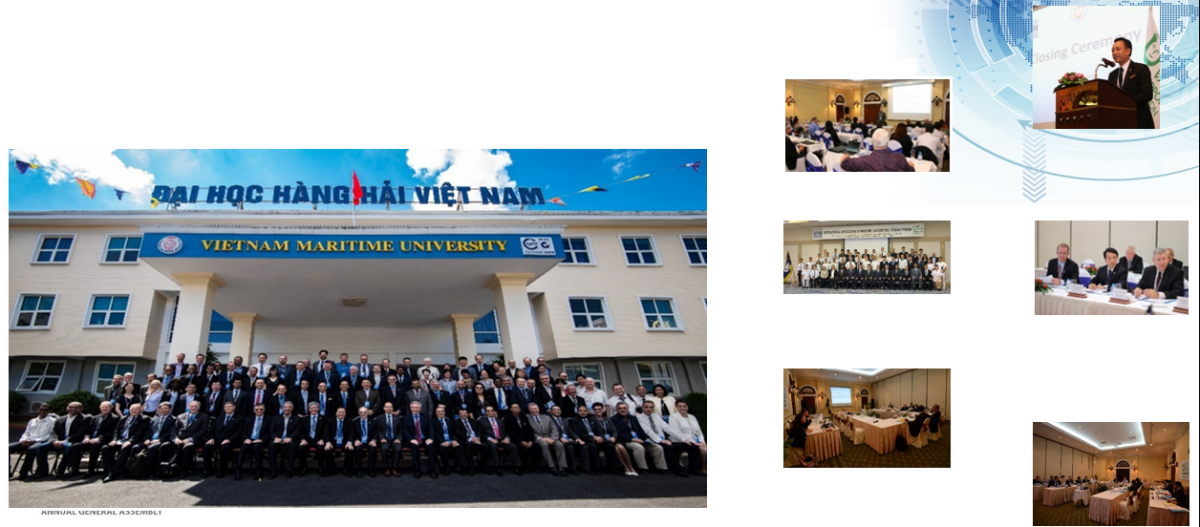 The Vietnam Maritime University has been organized International Conferences such as: The 17th Annual General Assembly (AGA) of International Association of Maritime University (IAMU); The conference of Asia Maritime and Fisheries Universities Forum; International Conference on Pan-Pacific Blue Shipping, etc.


Cooperation with many Universities of Advanced countries for carrying out the Advanced program and International Exchange programs for both of students and lecturers

The Vietnam Maritime University has signed over 100 MOUs/MOAs with more than 50 Institutions and Enterprise all around the world


- Currently, there are more than 60 foreign students from Lao, Cambodia, Africa countries, S
outh Korea, are studying at 05 English-taught majors and 39 others majors of Vietnam Maritime University.
- In every Semester, the Vietnam Maritime University also sent students to South Korea, Denmark, Taiwan as exchange students
- On October 25th, 2019, Vietnam Maritime University collaborated with University of Social Sciences and Humanities to hold International Workshop: " Enviromental Security in Southeast Asia in the context of social, ecological and economic transformation".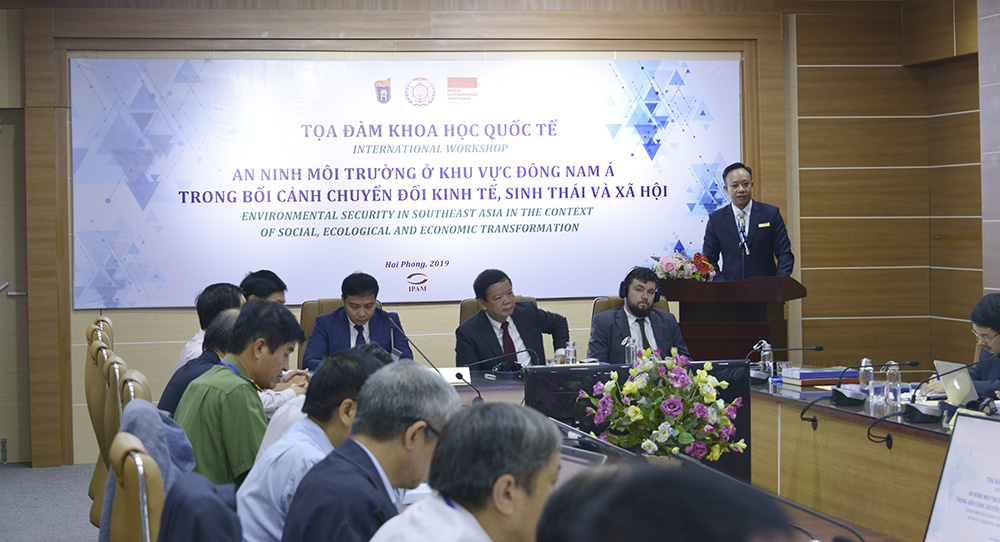 - From November 18 to 20, Vietnam Maritime University hosted
the 18th Asia Maritime and Fisheries Universities Forum - AMFUF 2019
with a focus on promoting globalization and cooperation in maritime training. The AMFUF currently consists of 27 member organizations from nine Asian countries

- The Annual General Assembly (AGA) is a unique forum held to achieve one of IAMU's primary goals: continued global leadership in maritime capacity-building through networking and excellence in MET. Every year since 2000, the AGA has been held at an IAMU member university, and 2019 marks the 20th anniversary of the event. The main components of the AGA are the Plenary Session and the Presidents' Forum, which allow for the exchange of information, policy approvals, and the development and fostering of good relations and collaboration among IAMU member universities. The issues and factors identified and discussed at the Plenary Session and Presidents' Forum are what guide the organization of the IAMU Conference. Assoc.Prof., Dr. Pham Xuan Duong- President of Vietnam Maritime University took part in this Forum.