Due to the detrimental effect of COVID-19 pandemic, seminars of MARE project in Hai Phong and Nha Trang were postponed. When the situation was more stabilized, a seminar "Implementing MARE project, phase 2 – Marine Coastal and Delta Substainability for Southeast Asia -MARE" was held at Can Tho University, Vietnam on September 17, 2020. The seminar took place for 3 days from September 17-19, 2020 in both face-to-face and online way.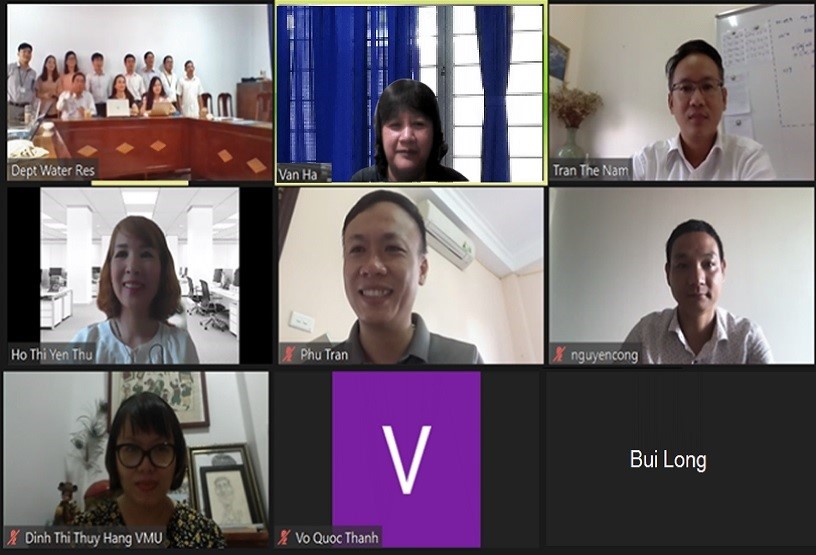 The main purposes of this seminar:
+ Report and assess activities of the 1st period;
+ Discuss major contents, schedule, working packages, project planning of the next period;
+ Consult about the online teaching program;
+ Report  the detailed course's outlines of the subjects registered;
+ Developing materials for the online training course;
+ Introduce of relevant facilities of CTU and their main activities;
+ Direction to the next stage.
As the partner institution, Vietnam Maritime University had representatives participating in this event. Mr. Tran The Nam – Manager of VMU's coordinating board of MARE project reported activities and results in the first period.

Continuing the process of building online teaching modules is the development of materials for online courses presented by Mr. Tran Duc Phu - Lecturer of Hydraulic Engineering Faculty, VMU. After that, Ms. Dinh Thi Thuy Hang - Lecturers of Environmental Engineering Institute, VMU presented the detailed course outline of revised courses.