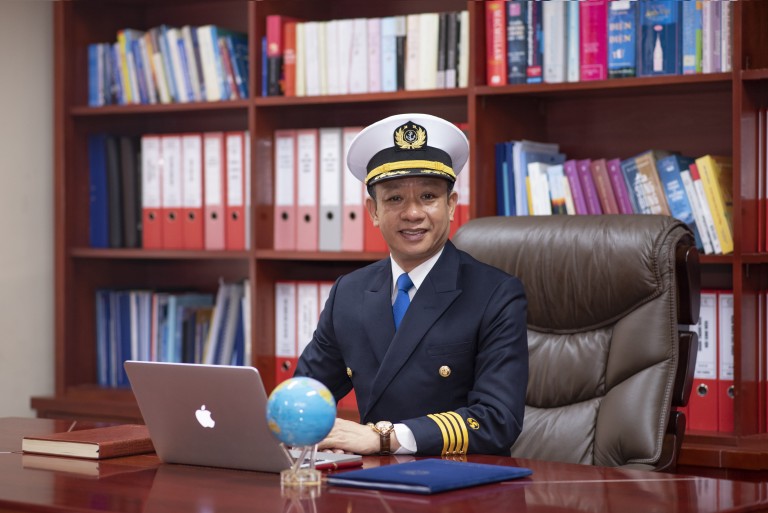 As established on April 1, 1956 at initial scale of vocational school, Vietnam Maritime University (VMU) has been being assigned the task to educate and train maritime experts, scientists providing to the national sea-ward economy. As of a rich history of over 6 decades, the University has made great contributions to the transportation industry as well as national economy and defense. The University has been producing over 40,000 graduates; 35,000 maritime officers and seafarers working for the national sea-ward economy. Many of them are playing important roles at governmental bodies and organizations, enterprises, etc. For its worthy contributions and achievements, the Vietnamese State and Government have granted noble awards to the University such as: President Ho Chi Minh Medal; Labour Hero in Renewal Process; Hero of the People's Armed Forces; the first, second and third Independence Medals, etc.
Nowadays, the University is educating 44 programs at undergraduate level, 13 programs at master level and 8 programs at doctorate level with the total number of more than 15,000 students. The University has 983 lecturers and administrative staffs, in which, there are 50 Professors/Assoc. Professors, 150 DSc. & PhD., 600 MSc., hundreds of Captains and Chief Engineering and qualified maritime officers and seafarers.
In the coming years, according to the current situation of social – economic development, the need of national security and defense, Strategy for the sustainable development of Vietnam's sea-ward economy until 2030, with a vision until 2045, the University sets its strategic target of "Being the center of highly qualified human resources education & training, scientific research and technical transfer of the country and the region for implementing successfully the national sea-ward economic development strategy". Thanks to great supports and assistance of the Vietnamese Government, the Ministry of Transport, the Ministry of Education and Training, the authorities concerned and Haiphong city's leaders and people, and also the efforts of all generation of professors, lecturers, staff, graduates and students, Vietnam Maritime University has been completing successfully noble mission entrusted by the Vietnamese Government.
 Assoc.Prof., Dr. Pham Xuan Duong- President