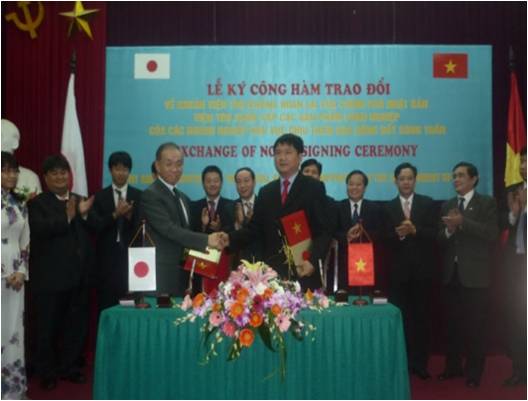 Exchange of Note Signing Ceremony between two Governments of Vietnam and Japan for Japan's Grant Aid Provision of Industrial Products 2011 with total amount of 300 millions JPY that VMU is the main beneficiary
In the recent years, beside the great investment from the state budget, VIMARU has been successfully granted many multi-source projects, which are worthy about nearly US$ 15 millions, through the international relations. 
Those mentioned projects have significantly contributed to improve the facilities including laboratories, teaching aids and training equipment in both quality and quantity. Also, the education and training curricula have been revised and the teaching staff and scientific researchers have been upgraded.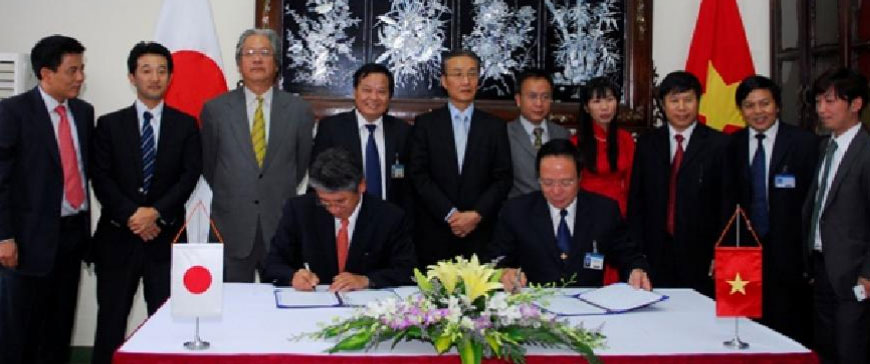 Donation Agreement Signing Ceremony between SUGAHARA Kisen (Japan) and VIMARU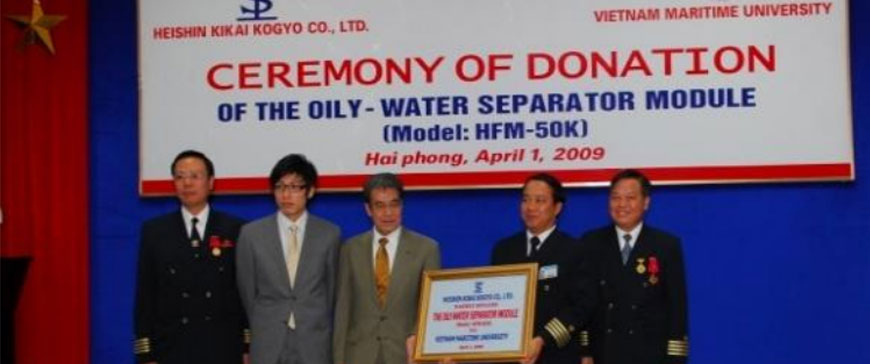 Ceremony of donation of the oily-water separator module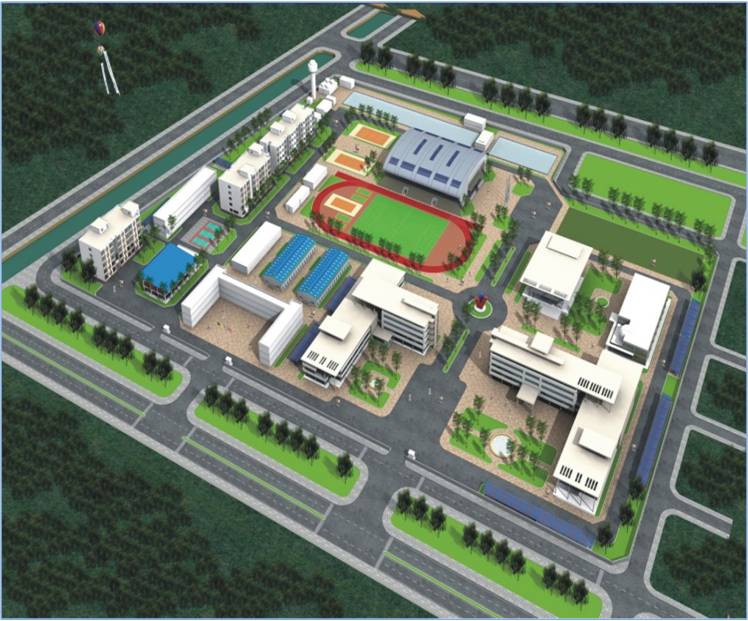 VMU Vocational College belongs Vietnam Maritime University which educates and trains students and trainees at vocational level in the fields of maritime and shipbuilding.